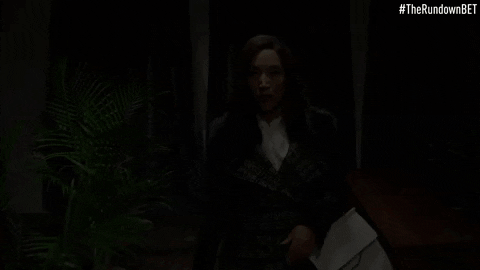 Don't let the unpredictable Fall season ruin your skincare goals. Discover the secrets to creating fierce skin that will deliver a huge boost in confidence.
BY RACHEL SOLOMON
The beautiful Fall season 🍂 is upon us, giving us gorgeous hues of red, brown, yellow, and orange that dance in the hills of leaves sprinkled everywhere. No one can deny the warm feeling the season has. Everything seems so bright and promising, right?
Except for YOUR SKIN!
You begin to notice your skin has changed with the seasons. Since Summer has quickly transitioned into Fall, your skin has literally flaked on you. It seems like everything you do for it backfires. Dryness and dullness has taken over and now you mourn for the skin you once had. 
It's time to SAY GOODBYE TO DRY SKIN! ✌️
Overlooked Beauty is your one spot destination for resurfacing fearless fall skin. Take note of these 7 simple skincare tips (in no particular order) and you'll be dancing with the leaves in the bright warm sun. Check out our quick guide about this blog (provided below) if you're running short on time. 
1. Moisturize In and Out of the Shower
As the season begins to get colder, your cracked skin is begging for moisture that the weather has stolen (how cruel😟). Don't leave your skin hanging! Compensate for the loss of moisture with more moisture.
Instead of using light moisturizers that wither away like the leaves, use a rich and creamy moisturizer. Inside of the shower, use a moisturizing body wash. Outside of the shower, use a creamy moisturizing cleanser and a daily moisturizer that is oil-based since they are better at retaining moisture than other types. Serums are also useful when applied after the moisturizer.
Also, keep in mind that these moisturizers should have humectants and occlusive ingredients. Basically, they are water-obsessed agents that retain tons of moisture by drawing in moisture in the air from dry environments. Some popular humectants are Alpha-hydroxy acids (AHAs), Hyaluronic acid, and Glycerin.
Pro-tip: InStyle recommends using the 'soak and smear technique' for ultimate hydration: cleanse your face, pat dry, and apply your moisturizer while your skin is still damp. 
And limit your showers! More showers equal more dry and flaky skin.
2. Dress for Your Skin and Your Comfort
Dress for the weather and cover up! You can still dress to impress by wearing scarves, mittens, sweaters, beanies, and other clothing items that supply your skin a safety barrier against the harsh Fall elements. ✨
Pro-tip: Invest in having thicker scarves and mittens. Not only do they feel good, but they provide an even better shield of protection from the cold and harsh season. 
3. Apply Sunscreen Throughout the Day and Season
Sunscreen is essential all year round☀️. Even though the UV radiation isn't out as much this time of year, that doesn't mean that you should ditch the extra layer of protection. UV rays are always out and about, looking to increase someone's chance of having skin cancer. To stop them in their tracks, wear sunscreen.
Even if you're not outside as often, sunscreen should still be worn. In fact, when you're inside your home, reapply sunscreen less often and when you're outside, reapply sunscreen more often (at least every two hours).
Pro-tip: Choose a 'broad-spectrum' labelled sunscreen to shield you from both UVA and UVB rays. Moisturizers with SPF also provide great protection.
4. Use Light Exfoliators to Amplify Moisturizers
Dry skin can have tons of dead skin cells that block your skin from gaining any type of moisture. Get rid of those dead skin cells with an exfoliator. Light exfoliators make your moisturizers and serums work better and can even make your skin super soft and smooth. They are less intense and usually don't contain retinol or acids that can strip your skin of its natural goodness.
Pro-tip: Light exfoliants are essential during colder seasons. Limit their use to no more than 2 times a week. 
5. Drink More Water
If you want good skin, start from the inside out. According to the 
U.S. Department of the Interior, our bodies are made of about 60% water. Because of activities like sweating, we constantly need to replenish the water we've lost. To make matters worse, cold weather is constantly taking away the moisture from our skin, lowering that 60% every second. 
Counter the cold with more water!🌊
Drink more water (soda and other colored drinks does not count). Water from the bottle. Water from the facet. Water from the sky. It doesn't matter. Just drink more water. 
Water has soooo many benefits that it would require an entire blog dedicated to it. Since we're low on time, you should know that water hydrates your skin and helps to improve elasticity. In other words, NO MORE DRY SKIN!
Pro-tip: Water in-take varies for everyone. As a rule of thumb, drink water when you have the urge to drink. That's your body telling you that you are in need of hydration. 
6. Treat Your Face and Body Equally
Even though it's the first thing people see, don't neglect your body or your face. Your face and body are equally important and deserve extra attention during this cold, cold season (have we mentioned that it's getting cold outside?). If you have to moisturize your face, do the same to your body (don't miss 👣your feet and elbows). Having a glowy face and a flaky body isn't the way to go, especially during this season. Moisturize your face and body and they will thank you in return.
Pro-tip: Don't neglect your lips either 👄. Dry and chapped lips are not only painful but damage the soul. Use that lip balm every chance you can get.
7. Wear Face Masks that Let Your Skin Breathe
In only a few months, face masks have taken over the entire world. Face masks are like the new fidget spinners. Some people hate them. Some people love them. But there's no denying that they are a part of our lives. Although they're great at protecting us from COVID-19, they can stop us from meeting our skincare goals. 
Don't let your face masks get in the way of glowy skin!
Use face masks that are breathable and have multiple layers. If you can't breathe in your mask, that means your skin can't breathe either. Face masks also shouldn't be tight around your face. They should also be comfortable and provide a defense against the COVID-19 virus. In fact, cotton masks are great for helping to maintain healthy skin.
Pro-tip: Apply moisturizer to your face more often to keep your skin hydrated. Also, replace your face masks to avoid bacterial buildup that can cause breakouts and infections. 
To sum up, your skin doesn't have to suffer during this chilly season. Step up your moisture game in and out of the shower. Dress for the season. Keep sunscreen in your skincare routine. Use light exfoliators to get rid of dry, dead skin and increase moisturizers' effectiveness. Drink more water. Take care of both your body and your face. And lastly, wear face masks that are breathe-able and comfortable for your skin. By following these simple tips, you will not only have smooth, moisturized skin, you'll also have the confidence to take on the world, one season at a time🍁